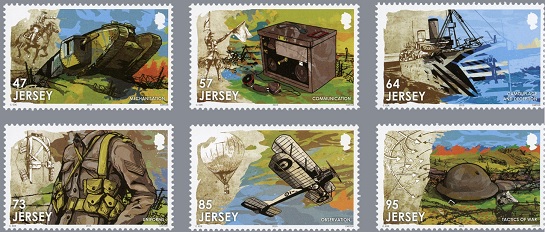 The second part released on 4th August 2015 commemorating the events of World War I focusses on change. 'The Great War' 1914-1918 was the first conflict to embrace the need for dramatic change in order to achieve the upper hand.The stamps feature the development of mechanization, communication, camouflage and deception, uniform, observation and the tactics of war.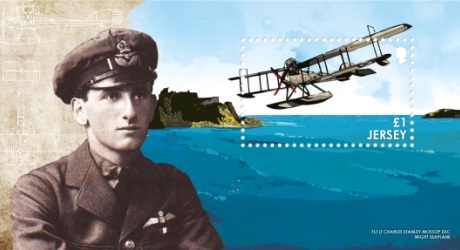 The Miniature Sheet features Jersey man. Flt Lt Charles Stanley Mossop DSC who, whilst operating off the French coast, became the first man to sink an enemy submarine from the air, an action for which he was awarded the Distinguished Service Cross.
In August 1918, whilst on an aerial photo-reconnaissance mission, he decided to stop off at Jersey and pay a visit to his parents in St Helier, in doing so becoming the first Jerseyman to land a plane in Jersey. Mossop was tragically killed in a flying accident in France two days later.