Singapore 2015 World Stamp Exhibition
This is a joint issue between New Zealand, Australia and Singapore. And as 2015 marks the 50th year of Independence and the 150th year of Wellington as New Zealand's capital city, the exhibition first day cover features all three country's parliament buildings.
UNESCO World Heritage Sites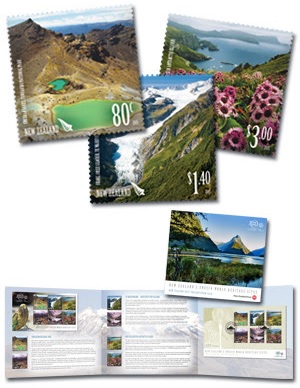 Six stamps in this series feature two locations from each of these picturesque sites – the Emerald Lakes, Franz Josef Glacier, Enderby Island, Mount Ngauruhoe, Lake MacKenzie and Campbell Island.