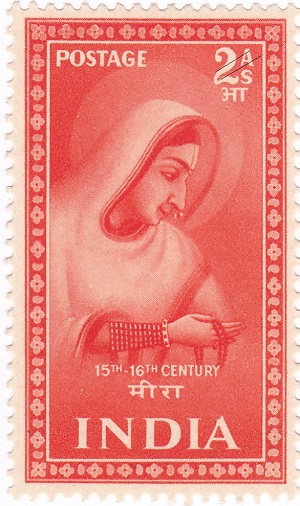 Meera Bai a great saint and poetess was the first woman depicted on Indian stamps.This stamp was released under saints and poets series on 1st October 1952.Intrestingely on this stamp name Meera was printed only in hindi language.
Mirabai was a great saint and devotee of Sri Krishna. Despite facing criticism and hostility from her own family, she lived an exemplary saintly life and composed many devotional bhajans. Historical information about the life of Mirabai is a matter of some scholarly debate. The oldest biographical account was Priyadas's commentary in Nabhadas' Sri Bhaktammal in 1712. Nevertheless there are many aural histories, which give an insight into this unique poet and saint of India. Some 1,300 pads(poems) commonly known as bhajans (sacred songs) are attributed to her. These are popular throughout India and have been translated and published worldwide. In the bhakti tradition, they are in passionate praise of Lord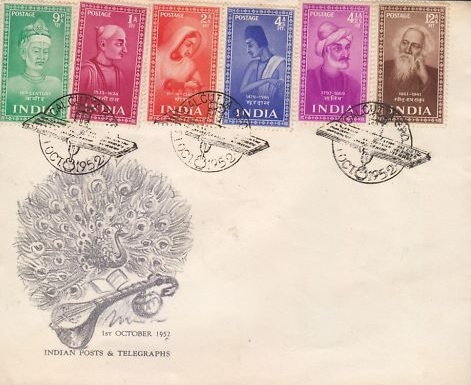 Krishna. In most of her poems, she describes her unconditional love for her Lord and promotes Krishna Bhakti as the best way of life.