Israel– Germany Joint Stamp Issue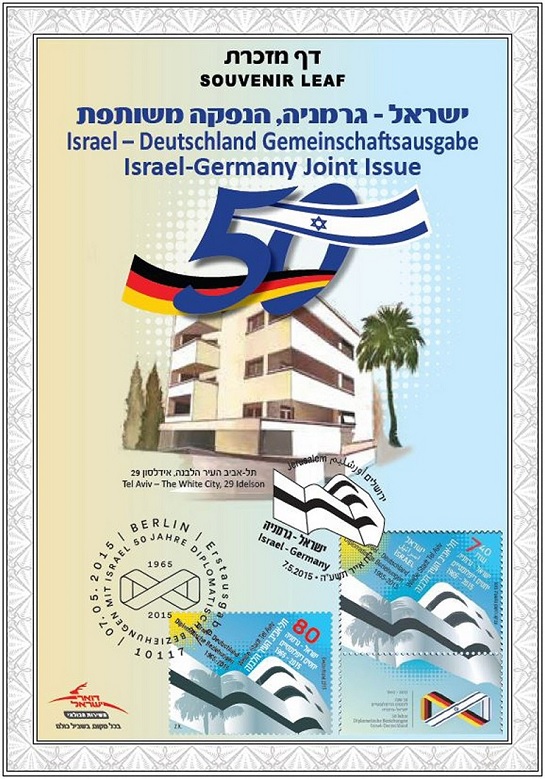 Israel issued joint stamps with Germany to commemorate 50 Years of diplomatic relations between both the countries.
Cobra Helicopter
After the Yom Kippur War, it was clear to the IDF that new attack helicopters must be acquired in order to assist infantry and armored forces in ground warfare.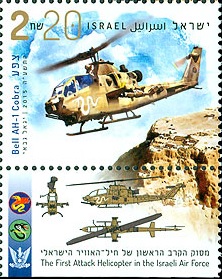 On April 11, 1975 six new Bell AH-1 Cobra helicopters arrived at Tel Nof airbase from the US. The helicopter was called "Tzefa" (viper in Hebrew) and the first flight in Israel was conducted on May 13, 1975.In late 1977, the first squadron of attack helicopters was established – Squadron 160, and in 1979 the squadron moved to its permanent home at Palmachim airbase.
The squadron participated in major combat for the first time during the First Lebanon War and over the next four decades it has taken part in Israel's ongoing security efforts.
Issue Date: 16.06.2015 Printer: Cartor Security Printing, France Process: Offset Colours: 4 Colours Size: 30 x 40 mm
Vegetables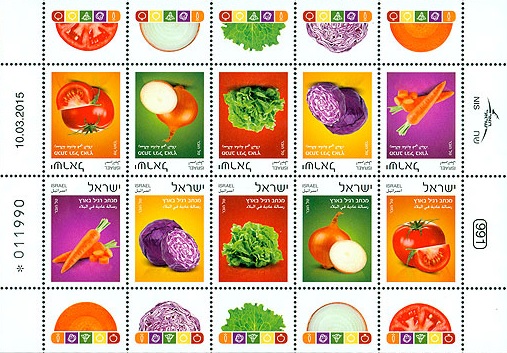 Israel has issued stamps on different vegetables including tomato,Onion,Lettuce,Purple Cabbage and Carrot.
Issue Date: 16.06.2015 Printer: Cartor Security Printing, France Process: Offset Colours: 4 Colours Size: 34.56 x 26.1 mm