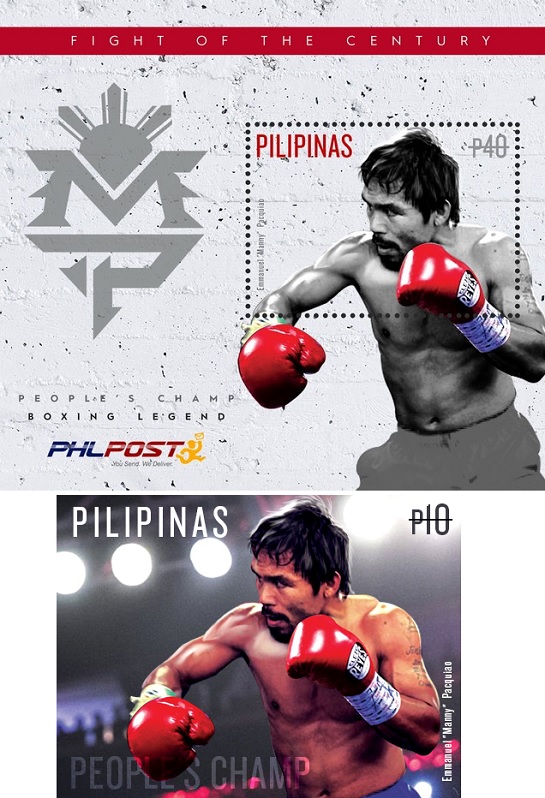 The Philippine Postal Corporation (PHLPost) will release special postage stamps on 2nd May 2015 in support of Filipino ring icon Manny Pacquiao in his May 2 showdown against Floyd Mayweather Jr.The Manny Pacquiao "Fight of the Century" Philippine postage stamps will be released at P10 each."This 'Fight of the Century' postage stamps featuring the nation's pride and world boxing champion Manny Pacquiao is a fitting tribute to his exceptional character and ability that truly unites the nation whenever he fights," said Postmaster General Josie dela Cruz.
This marks the second time that Pacquiao is featured on a postage stamp. In 2008, he became the first living Filipino athlete to be immortalized in stamps and be given such an honor by PHLPost.
The previous issuance was a prelude to Pacquiao's showdown against then-WBC lightweight champion David Diaz on June 2008 in Las Vegas.