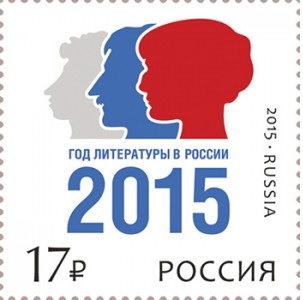 Russia has released a stamp on 25th June 2015 to mark the Year of Literature 2015.
It depicts the profiles of such famous Russian writers as Alexander Pushkin, Nikolai Gogol and Anna Akhmatova. The Tsarskoye Selo Lyceum near St. Petersburg has played host to the official opening ceremony for the All-Russia Year of Literature.
2015 will see more than 1500 events to celebrate Russian writers and poets. The Lyceum was a fitting place to begin this literary extravaganza, as it was where celebrated Russian writer Alexander Pushkin studied.