The Indian Postal department has expressed a possibility of releasing a joint issue of Hindu saint Sohirobanath Ambiye and Blessed Joseph Vaz stamps to celebrate the communal harmony in Goa, a senior official said ."We should also try to bring out a joint issue of Sohirobanath Ambiye stamp and St Joseph Vaz stamp by releasing them on the same day," said Charles Lobo, Postmaster General, Goa Region.

He was speaking at a function where a special cover on Jack de Sequeira, Goa's first leader of opposition was released by state Chief Minister Laxmikant Parsekar on the occasion of Goa Statehood Day."Such a release of stamps will send good signal to the whole world that Goa is a state where communal harmony resides and we all know that this is the hallmark of Goa," he said.
"This more important because they were almost contemporaries in the 17-18th C and preached devotion to God. Ambiye between 1714 to 1792 and Joseph Vaz between 1651 to 1711, Lobo said."This would put two other sons of this holy land of Govapuri on the philatelic map of the world," he added.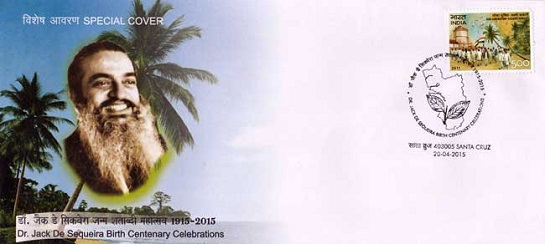 The special cover released depicts the old secretariat building of Goa where the legislative assembly was located when the opinion poll was held in 1965 and Statehood was achieved in 1987.Goans had participated in the opinion poll to decide whether to merge the territory in Maharashtra or remain as separate union territory.(PTI)