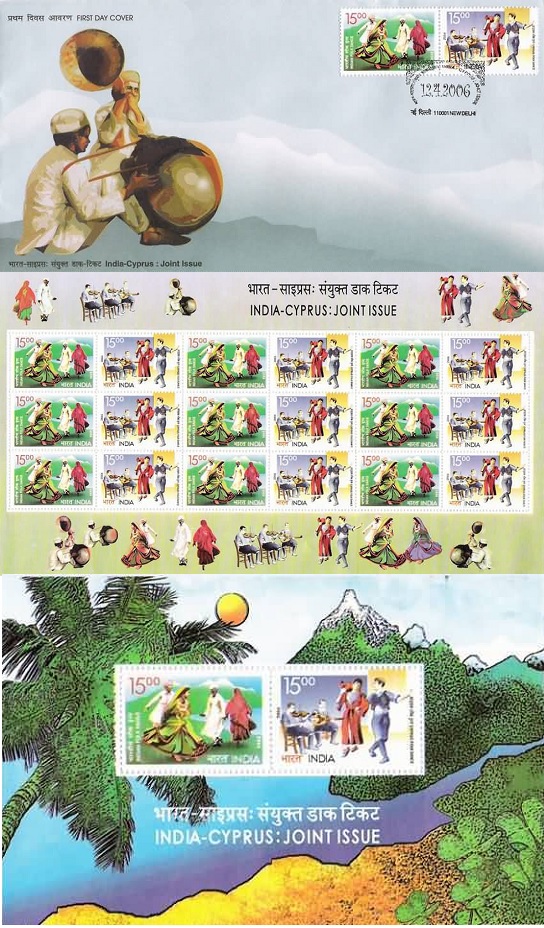 India- Cyprus joint stamp issued was released on 12 April, 2006 to commemorate bilateral relations betweenIndia & Cyprus.The two stamps depict Folk dances of India (Nati) and Cyprus(Kouzal/Stamna).
Nati is the most popular folk dance of Himachal Pradesh, India. It derives its name from the Sanskrit word "Natya and Nritya". It is a dance for amateurs who have no audience in view and who dance inclusively for their own pleasure and satisfaction.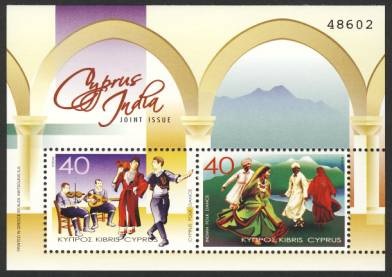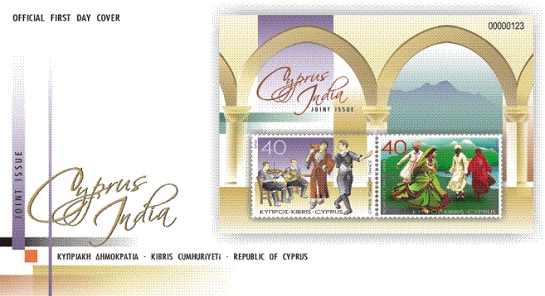 Another stamp depicts folk dance of Cyprus Kouza or Stamna. Unlike classical dances, there are no hard and fast rules in these dances and minor variations are pleasantly done looking to the local taste and talent. Everyone in the village irrespective of age and sex joins this community dance during festivals, marriages and other functions.